DENNIS DEYOUNG DESEA UNA ÚLTIMA GIRA CON STYX PARA AGRADECER A LOS FANÁTICOS
Por Irving Vidro
El ex líder fundador de Styx, Dennis DeYoung, habló recientemente con Steve King de Q1057 sobre su nuevo álbum 26 East: Vol. 1, por qué Styx no está en el Salón de la Fama del Rock and Roll, y ofreció sus pensamientos sobre por qué Styx no hará una gira de reunión.
Sobre la posibilidad de reunirse con Styx:
"Los fanáticos quieren una reunión. Incluso Rolling Stone tenía un artículo (diciendo) que debería haber una reunión. Todos los fanáticos … no todos los fanáticos; hay una pequeña minoría a la que le gusta la nueva banda que Tommy (Shaw) y JY pusieron juntos. Bien. Quiero una última gira para los fanáticos de Styx que quieran esto, y lo hacen. No quiero volver a la banda; solo una última gira para decir 'gracias' a las personas que nos dieron una gran vida. Eso es todo ".
Dennis DeYoung está de vuelta con un nuevo álbum en solitario original, 26 East, vol. 1., saldrá el 22 de mayo a través de Frontiers Music Srl. Dennis ha lanzado un video para su dúo con Julian Lennon, "To The Good Old Days".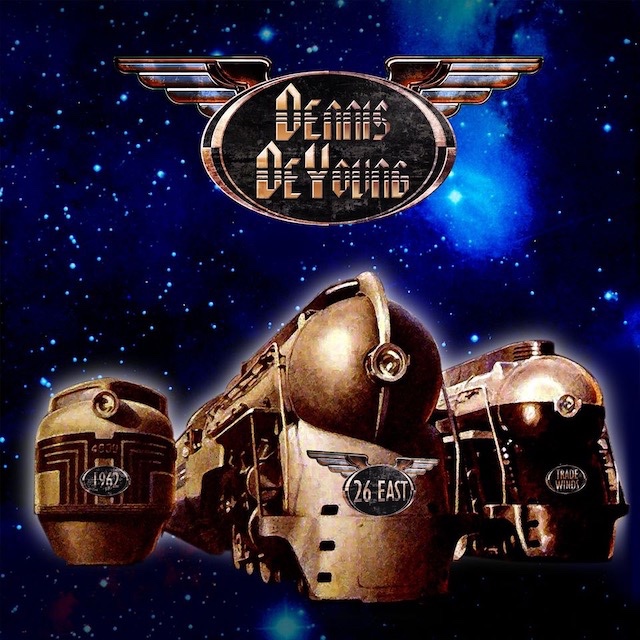 "East Of Midnight"
"With All Due Respect"
"A Kingdom Ablaze"
"You My Love"
"Run For The Roses"
"Damn That Dream"
"Unbroken"
"The Promise Of This Land"
"To The Good Old Days" (duet with Julian Lennon)
"A.D. 2020"