DEF LEPPARD LANZA VIDEO DE 'RUN RIOT',PARTE DE SU CONCIERTO EN VIDEO 'LONDON TO LAS VEGAS'
Por Irving Vidro
Def Leppard lanzó un nuevo clip de su próximo vídeo en concierto London to Las Vegas, que se lanzará a través de Eagle Rock el 24 de abril, pero que ahora llegará el 29 de mayo.
El video contiene su interpretación de "Run Riot" en el O2 de Londres en diciembre de 2018, donde la banda interpretó su innovador álbum Hysteria de 1987 en su totalidad.
El conjunto de seis discos, que consta de dos CD y dos Blu-rays o DVD, también incluye un rendimiento completo de su residencia en Las Vegas el año pasado, junto con un libro de tapa dura de 40 páginas y características adicionales.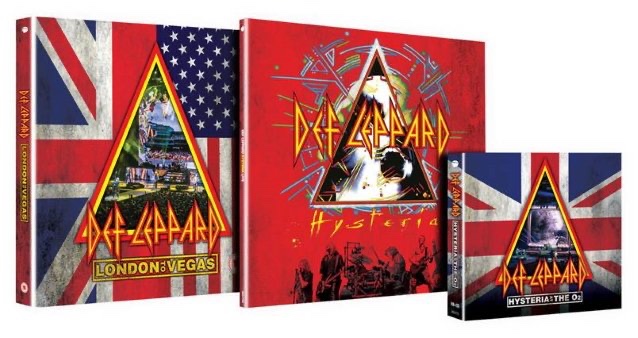 "Realizado en su totalidad ante una multitud hambrienta y agotada, este importante evento de regreso a casa se hace aún más poderoso, ya que fue su esperado debut en el icónico O2 Arena en Londres", dijo Def Leppard cuando se anunció el set, agregando que incluía "actuaciones electrizantes de 'Pour Some Sugar On Me', 'Animal', 'Women' y 'Love Bites'", además de "una serie de éxitos adicionales que incluyen 'Let's Get Rocked' ', When Love and Hate Collide, 'y' Photograph'".
La declaración continuó: "Seis meses después, justo después de su inducción en el Salón de la Fama del Rock and Roll, Def Leppard emprendió una residencia en Las Vegas en el Teatro Sappos en Planet Hollywood". El programa presentado, dijeron, era "una inmersión profunda de 28 canciones no solo en sus grandes éxitos, sino en rarezas como" Too Late for Love "," Billy's Got a Gun "," Slang "y" Promises ".