DEAP LIPS FORMADA POR THE FLAMING LIPS Y DEAP VALLY A LANZAR ÁLBUM
Por Irving Vidro
Deap Vally + The Flaming Lips = DEAP LIPS. We couldn't be happier to tell you that we've teamed up with our good friends to form a supergroup! DEAP LIPS comes out on March 13th, 2020. Now available to pre-order & listen to the first track 'Hope Hell High' https://t.co/auXufa39cQ pic.twitter.com/PyZ7Yd2iqw

— Deap Vally (@DeapVally) December 6, 2019
The Flaming Lips y Deap Vally están uniendo fuerzas para un nuevo álbum colaborativo. El proyecto conjunto se llama lógicamente Deap Lips, y el álbum debut homónimo del grupo saldrá el 13 de marzo a través de Cooking Vinyl.
Si has estado prestando atención a las bandas este año, el proyecto no debería ser una gran sorpresa. Después de todo, Wayne Coyne y compañía, así como Deap Vally, lo han estado insinuando por un tiempo.
Además del anuncio del álbum de hoy, también hemos recibido la primera canción teaser del álbum, que se llama "Hope Hell High". Puedes escuchar esa canción a continuación, donde también encontrarás la lista de canciones del álbum.
La noticia sigue al reciente esfuerzo en vivo de Flaming Lips, The Soft Bulletin: Live at Red Rocks, que llegó a fines del mes pasado a través de Warner Records. También lanzaron el esfuerzo de estudio King's Mouth: Music and Songs este año.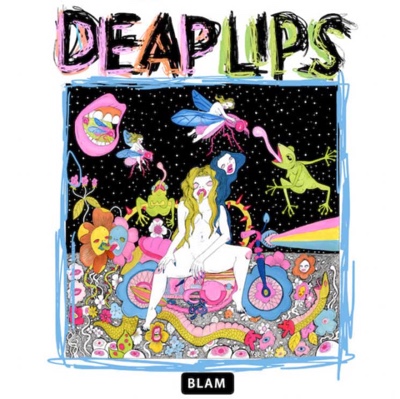 Deap Lips:
1. Home Thru Hell
2. One Thousand Sisters With Aluminum Foil Calculators
3. Shit Talkin
4. Hope Hell High
5. Motherfuckers Got to Go
6. Love Is a Mind Control
7. Wandering Witches
8. The Pusher
9. Not a Natural Man
10. There Is Know Right There Is Know Wrong