DAVID PAICH SE UNE A TOTO PARA 'AFRICA' EN EL ÚLTIMO CONCIERTO DE LA BANDA(VIDEO)
Por Irving Vidro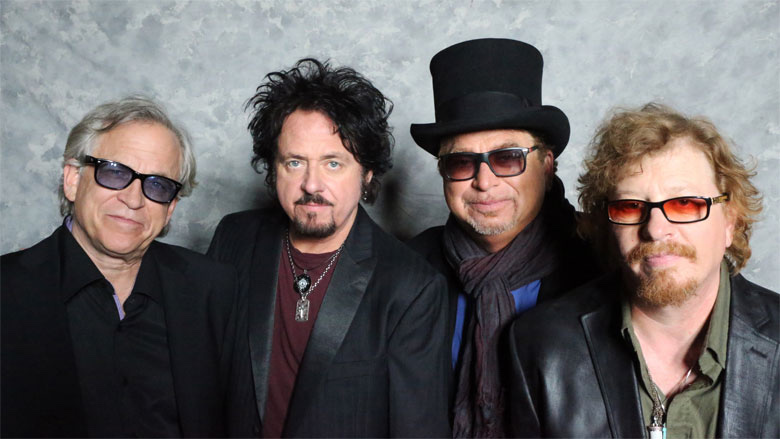 El tecladista David Paich se unió a TOTO en el escenario el domingo por la noche (20 de octubre) en el Metropolitan Opera House de Filadelfia para interpretar la canción clásica de la banda "África". Paich co-escribió la canción de 1982 y cantó en los versos de la grabación original, mientras que Bobby Kimball manejó el coro.
Paich había estado ausente de las presentaciones en vivo de TOTO en los últimos meses debido a problemas de salud.
El guitarrista Steve Lukather le contó a The Morning Call sobre la condición médica de su compañero de banda. "Fue realmente la cosa más aterradora", dijo. "Tuvo una especie de ataque [en el autobús durante una gira europea] o algo así. Fuimos a casa y tuvo que retirarse de las giras debido a su salud. Aparentemente, se esforzó demasiado y se cayó. Quiero decir, Dave todavía está tocando. Puede cantar. Está despierto y feliz, y está caminando. Pero ya no está preparado para la velocidad ".
Lukather le dijo a The Morning Call que el concierto de TOTO en Filadelfia será la última actuación de la banda durante bastante tiempo.