DANNY BOYLE A DIRIGIR SERIE DE THE SEX PISTOLS
Por Irving Vidro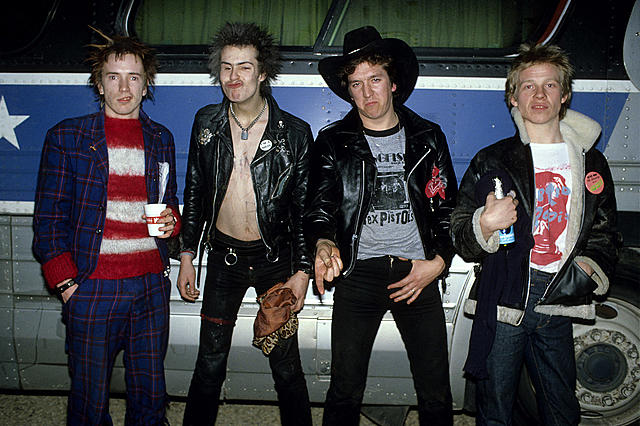 Uno de los pioneros más escandalosos e icónicos de la escena punk rock, los Sex Pistols, será la base de una nueva serie para FX. Según Variety, la serie de seis episodios se basará en las memorias de 2018 del guitarrista Steve Jones "Lonely Boy: Tales From a Sex Pistol" y será dirigida por el director ganador del Oscar Danny Boyle.
Se espera que la producción de la serie comience en marzo con la serie que actualmente usa el título Pistol. Boyle también se desempeñará como productor ejecutivo de la serie.
El casting ya se ha puesto en marcha con Toby Wallace como Jones, Anson Boon como el cantante Johnny Rotten, Louis Partridge como Sid Vicious, Jacob Slater como Paul Cook y Fabien Frankel como Glen Matlock. La serie también ha elegido a Sydney Chandler como Chrissie Hynde, Emma Appleton como Nancy Spungen y Maisie Williams como el icono del punk Jordan.
Boyle, cuyos créditos como director incluyen Slumdog Millionaire, Trainspotting, 28 Days Later y Yesterday, dijo en un comunicado a Variety: "Imagina irrumpir en el mundo de The Crown y Downton Abbey con tus amigos y gritar tus canciones y tu furia por todo lo que representan. . Este es el momento en que la sociedad y la cultura británicas cambiaron para siempre. Es el punto de detonación de la cultura callejera británica … donde los jóvenes comunes y corrientes tenían el escenario y desahogaban su furia y su moda … y todos tenían que mirar y escuchar … y todos los temían o los seguían. Los Sex Pistols. En su centro estaba un joven cleptómano analfabeto encantador, un héroe de la época, Steve Jones, quien se convirtió, en sus propias palabras, en el 94º mejor guitarrista de todos los tiempos. Así es como llegó allí ".
Sex Pistols tuvo una carrera breve y explosiva destacada por el icónico álbum punk de 1977 Never Mind the Bollocks, Here the Sex Pistols. A pesar de su corta duración, la influencia de la banda ha sido inmensa, ya que el grupo fue incluido en el Salón de la Fama del Rock and Roll en 2006. Pero, al estilo de Sex Pistols, la banda no asistió a la ceremonia y llamó al Rock Hall "una mancha de orina "en un mensaje a los organizadores.