CUATRO CANCIONES DE 'BACK IN BLACK' TAMBIÉN CERTIFICADAS PLATINO
Por Irving Vidro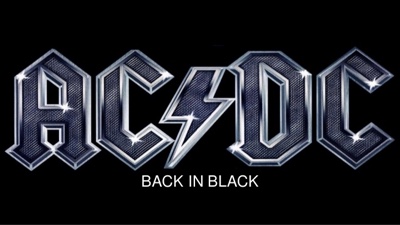 Solo seis días después de que el álbum revolucionario de 1980 de AC / DC "Back in Black" fuera certificado por la Recording Industry Association of America para envíos de 25 millones de copias en Estados Unidos, cuatro de las pistas del LP recibieron certificaciones individuales.
El 12 de diciembre, "Back In Black" y "You Shook Me All Night Long" obtuvieron la certificación de triple platino, acumulando tres millones de unidades certificadas, mientras que "Hell's Bells" y "Shoot To Thrill" obtuvieron la certificación de platino, lo que representa un millón de unidades certificadas. .
Según la RIAA, una unidad de canción equivalente es igual a una venta de una sola canción digital, o 150 transmisiones de audio y / o video a pedido.
"Back in Black" se convirtió en platino por primera vez en octubre de 1980 y anteriormente había sido certificado 22 veces platino en diciembre de 2007. La RIAA enumera a "Back In Black" como el cuarto álbum más vendido de todos los tiempos.