CONCIERTO TRIBUTO A KEITH EMERSON A LANZARSE EN EL 2021
Por Irving Vidro
Keith Emerson Estate ha anunciado el próximo lanzamiento de The Official Keith Emerson Tribute Concert el 11 de marzo de 2021 (el quinto aniversario del fallecimiento de la leyenda del teclado). El set de 3 discos, a través de Cherry Red Records, presenta el histórico espectáculo tributo de 2016 en Los Ángeles con una gran alineación con música de Emerson, Lake & Palmer, The Nice, Emerson, Lake & Powell, Keith Emerson Band y Three Fates Project.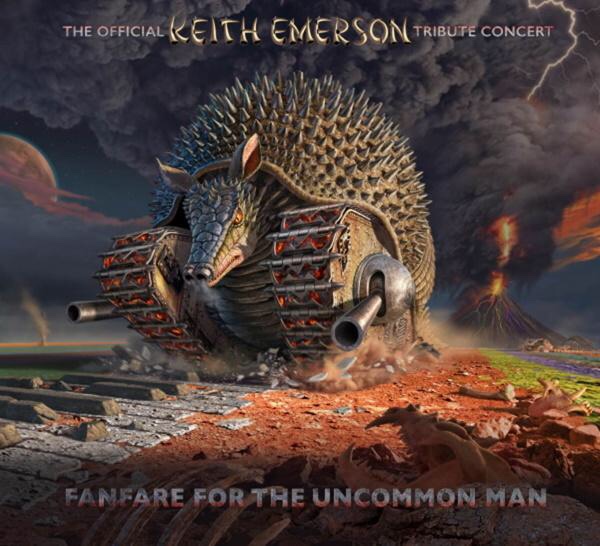 El anuncio se hizo el 2 de noviembre, en celebración del cumpleaños de Emerson.
La película del concierto de 2 horas y media presenta las actuaciones de más de dos docenas de destacados artistas del rock, el jazz y la música clásica, así como entrevistas con artistas, imágenes detrás de escena, discursos de tributo y una galería de fotos personales nunca antes vistas de Emerson. El concierto se lanzará en Blu-Ray junto con un juego extra de 2 CD de la grabación de audio del espectáculo.
Los artistas intérpretes o ejecutantes incluyen a Brian Auger, Eddie Jobson, Jordan Rudess, Steve Lukather, Steve Porcaro, Jeff "Skunk" Baxter, Vinnie Colaiuta, Marc Bonilla, Gregg Bissonnette, CJ Vanston, Troy Luccketta, Rachel Flowers, Terje Mikkelsen, Philippe Saisse, Joe Travers, Travis Davis, Ed Roth, Jonathan Sindelman, Mike Wallace, Mick Mahan, Karma Auger, Rick Livingstone, Kae Matsumoto, Aaron Emerson, hijo de Emerson, Dan Lutz y Michael Fitzpatrick.
El concierto fue producido y organizado por Marc Bonilla. La película fue producida y dirigida por Daniel Gross.