COMIENZA GIRA KISS/DAVID LEE ROTH 2020 EN NEW HAMPSHIRE
Por Irving Vidro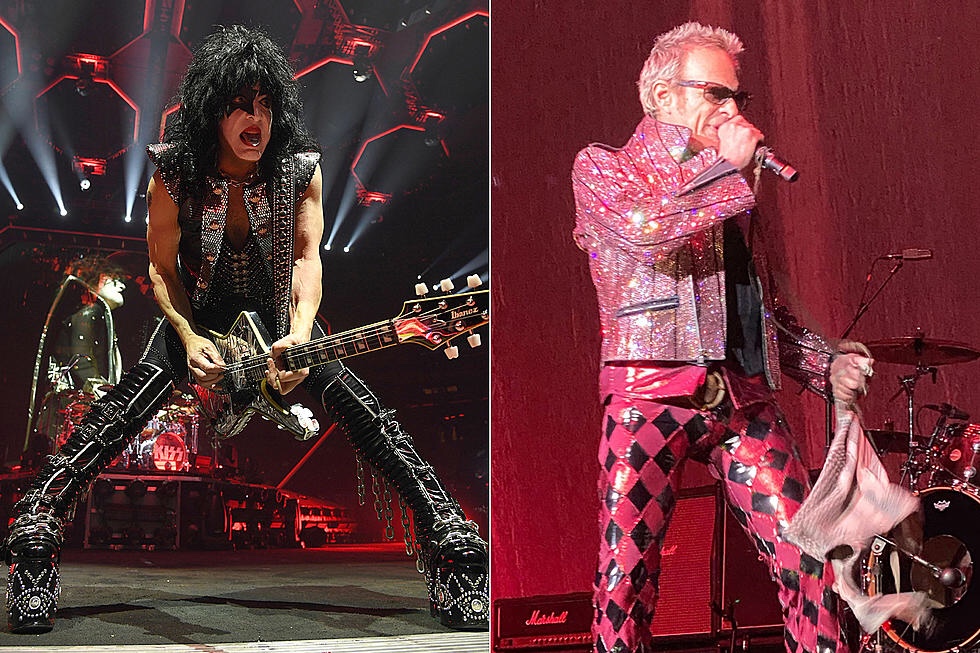 Kiss y David Lee Roth tocaron el primer show de su gira 2020 juntos anoche en Manchester, New Hampshire.
Resplandeciente en aproximadamente cinco tonos diferentes de rojo y rosa, el ex líder de Van Halen, Roth, dio inicio al espectáculo con un conjunto de ocho canciones dominado por los mayores éxitos de su antigua banda.
David Lee Roth Set List – Feb. 1, 2020
"You Really Got Me" (Kinks cover) – de Van Halen (1978)
"Just Like Paradise" – de Skyscraper (1988)
"Unchained" – de Fair Warning (1981)
"Jamie's Cryin'" – de Van Halen (1978)
"Panama" – de 1984 (1984)
"Dance the Night Away" – de Van Halen II (1979)
"Ain't Talkin' 'Bout Love" – de Van Halen (1978)
"Jump" – de 1984 (1984)
Las listas de temas de Kiss han evolucionado ligeramente desde que comenzó su gira de despedida End of the Road a principios del año pasado. Esta noche eso incluyó reemplazar "Hide Your Heart" y "Let Me Go, Rock and Roll" con "Tears are Falling" y "Parasite".
Kiss, Feb. 1, 2020 Set List
"Detroit Rock City" – de Destroyer (1976)
"Shout It Out Loud" – de Destroyer (1976)
"Deuce" – de Kiss (1974)
"Say Yeah" – de Sonic Boom (2009)
"I Love It Loud" – de Creatures of the Night (1982)
"Heaven's On Fire" – de Animalize (1984)
"Tears Are Falling" – de Asylum (1985)
"War Machine" – de Creatures of the Night (1982)
"Lick It Up" – de Lick it Up (1983)
"Calling Dr. Love" – de Rock and Roll Over (1976)
"100,000 Years" – de Kiss (1974)
"Cold Gin"- de Kiss (1974)
"God of Thunder" – de Destroyer (1976)
"Psycho Circus" – de Psycho Circus (1998)
"Parasite" – de Hotter Than Hell (1974)
"Love Gun" – de Love Gun (1977)
"I Was Made for Lovin' You" – de Dynasty (1979)
"Black Diamond"- de Kiss (1974)
"Beth" – de Destroyer (1976)
"Crazy Crazy Nights" – de Crazy Nights (1987)
"Rock and Roll All Nite" – de Dressed to Kill (1975)