COME ON FEEL THE NOIZE : THE STORY OF HOW ROCK BECAME METAL EL DOCUMENTAL
Por Irving Vidro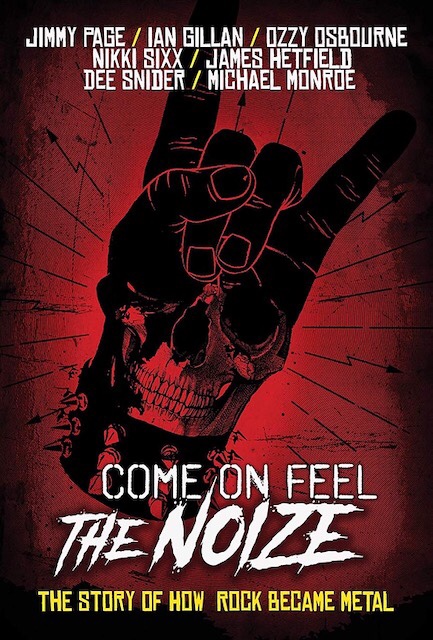 Cleopatra Entertainment lanzará el documental producido en Alemania, Come On Feel The Noize: The Story Of How Rock Became Metal, a las plataformas VOD el 3 de diciembre, y una edición de DVD el 13 de diciembre.
Escrito y producido por Thore Vollert y dirigido por Jörg Sonntag, el documental cubre los orígenes del género del metal a través de entrevistas en cámara con los antepasados ​​fundadores del metal y los actuales guardianes de la llama, incluidos Jimmy Page (Led Zeppelin), Ian Gillan (Deep Purple), Ozzy Osbourne (Black Sabbath), Gene Simmons (KISS), James Hetfield (Metallica) y Nikki Sixx (Mötley Crüe) entre otras leyendas notables.
Vollert y Sonntag, con sede en Hamburgo, Alemania, combinan hábilmente estas entrevistas con artistas originales con imágenes en vivo exclusivas y perdidas desde hace mucho tiempo y portadas icónicas de álbumes desde finales de los años 1960 hasta hoy que representa la evolución de uno de los géneros musicales más duraderos y queridos que ha sobrevivido durante casi medio siglo.