CHEAP TRICK A LANZAR SENCILLO 'LIGHT UP THE FIRE'
Por Irving Vidro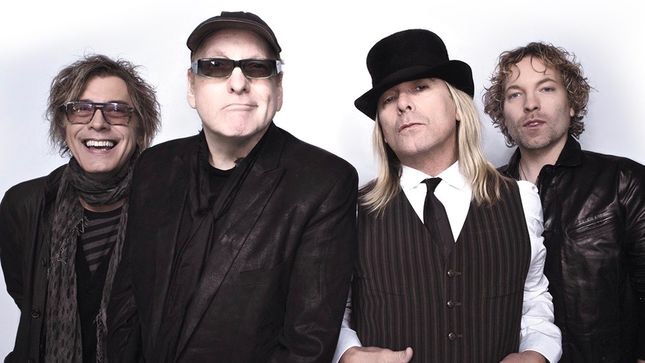 CHEAP TRICK lanzará un nuevo single, "Light Up The Fire", el jueves 28 de enero. A continuación se ofrece un breve adelanto.
Our new single Light Up The Fire is coming out on Thursday. You can pre-save now – https://t.co/k7SgIAC043 pic.twitter.com/jJzPUPgdq3

— Cheap Trick (@cheaptrick) January 22, 2021
El otoño pasado, el cantante de CHEAP TRICK Robin Zander dijo que los fans no tendrán que esperar demasiado para escuchar nueva música de la banda. "Tenemos un álbum que ya está hecho y está listo para funcionar", dijo a "At Home And Social With" de AXS TV. "Se ha suspendido debido al virus … Estamos muy entusiasmados con él. Firmamos un acuerdo con BMG. Y veremos qué pasa".
Según Robin, el nuevo LP CHEAP TRICK complacerá a los seguidores de la banda desde hace mucho tiempo, incluidos aquellos que han apoyado al grupo desde sus inicios hace casi cinco décadas.
"Hemos hecho muchos discos y seguimos haciendo discos, principalmente para nosotros mismos, pero también para nuestros fans inmediatos que aún se aferran a nosotros", dice. "Es algo, creo, que es nuestra alma; nos mantiene en marcha … Y creo que todavía hacemos discos de calidad. Si no lo hiciéramos, probablemente no lo haríamos más".