CESE Y DESISTA DE LINKIN PARK,POR USO DEL TEMA 'IN THE END',A CAMPAÑA DE TRUMP
Por Irving Vidro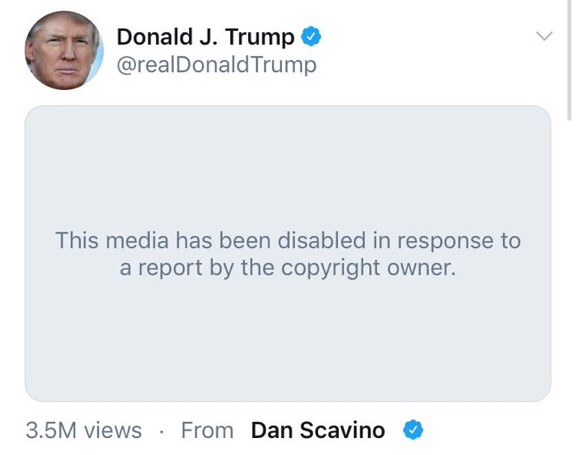 Linkin Park ha emitido un "Cesar y desistir" de la campaña presidencial de Donald Trump después del uso no autorizado de su canción, "In The End".
Trump tuiteó un video de campaña hecho por fanáticos que utiliza la canción de Linkin Park el sábado (18 de julio). La banda rápidamente reportó el video, lo que resultó en que fuera eliminado de Twitter en unas pocas horas, ya que no respaldan y nunca han respaldado a Trump ni a su organización.
El video en mención aún permanece como un Tweet en el Twitter de Trump, pero dice: "Este medio ha sido desactivado en respuesta a un informe del propietario de los derechos de autor".
El difunto líder de Linkin Park, Chester Bennington, ha comentado sobre Trump en el pasado diciendo que Trump es "una mayor amenaza para Estados Unidos que el terrorismo".
I repeat….. Trump is a greater threat to the USA than terrorism!! We have to take back our voices and stand for what we believe in

— Chester Bennington (@ChesterBe) January 30, 2017
Trump ha estado usando música de diferentes artistas en su manifestación, en anuncios y más sin sus permisos previos, lo que resultó en varios cese y desistimiento de diferentes artistas, incluidos Neil Young, The Village People e incluso la herencia de Tom Petty. Los Rolling Stones también amenazaron recientemente con una demanda por el uso continuado no autorizado de su música.
Más tarde, Linkin Park tuiteó para informar a sus fanáticos y al público que no apoyan a Trump o sus organizaciones y que su música o su campaña no podrán usarla.
Linkin Park did not and does not endorse Trump, nor authorize his organization to use any of our music. A cease and desist has been issued.

— LINKIN PARK (@linkinpark) July 19, 2020