CAE EL TELÓN PARA BOB SEGER
Por Irving Vidro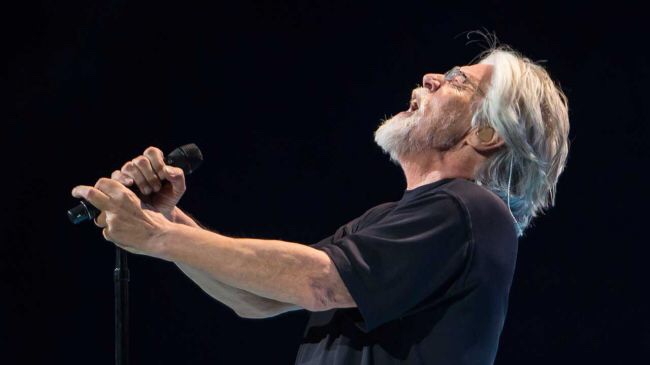 Bob Seger y The Silver Bullet Band han presentado el espectáculo final de su gira de despedida, en el Centro Wells Fargo a 20,000 personas en Filadelfia, Pensilvania.
Seger anunció su gira final en septiembre de 2018, después de regresar a la carretera después de una cirugía de espalda, y después de 63 espectáculos en la arena este año, actuando ante más de un millón de fanáticos, el telón finalmente ha caído en la carrera en vivo del cantante.
Las canciones interpretadas en The Wells Fargo Center fueron elegidas a lo largo de los 50 años de carrera de Seger, desde Ramblin 'Gamblin' Man de 1969 hasta los éxitos que hicieron su nombre en los años 70 como Mainstreet, Roll Me Away, Like A Rock, We Got Tonight, Turn The Page y Hollywood Nights.
También había espacio para dos 'covers': Shame on the Moon de Rodney Cowell, que Seger interpretó originalmente en The Distance de 1982, y Forever Young de Bob Dylan, interpretaron en homenaje al fundador de Eagles, Glenn Frey, un amigo cercano que creció con Seger en Detroit Setlist completo a continuación.
Simplicity
Still the Same
The Fire Down Below
Mainstreet
Old Time Rock & Roll
The Fire Inside
Shame on the Moon
Roll Me Away
Come to Poppa
Her Strut
Like a Rock
You'll Accomp'ny Me
We've Got Tonight
Travelin' Man
Beautiful Loser
Sunspot Baby
Turn the Page
Forever Young
Ramblin' Gamblin' Man
Encore
Against the Wind
Hollywood Nights
The Famous Final Scene
Night Moves
Rock and Roll Never Forgets