BLINK-182 Y THE USED A ENCABEZAR FOUR CHORD MUSIC FESTIVAL EN EL 2021
Por Irving Vidro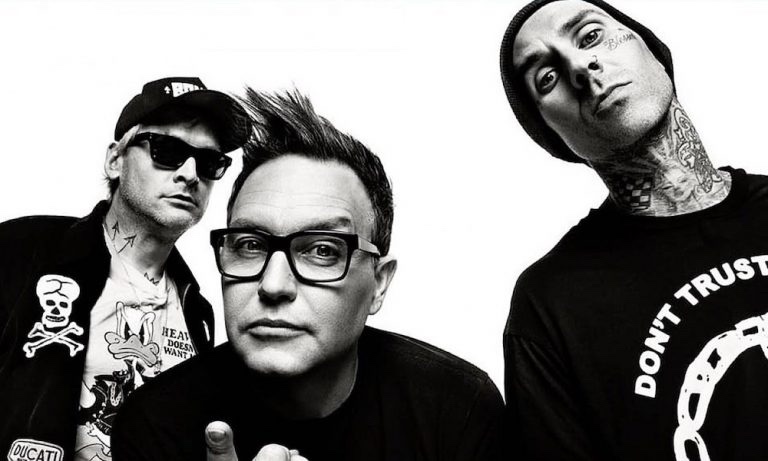 El 3 de agosto, Four Chord Music Festival anunció que su evento de 2020 se pospuso hasta 2021. Sin embargo, a pesar de este revés debido al coronavirus, blink-182 y the Used ​​siguen encabezando el festival en 2021.
Four Chord Music Fest 7 Postponed. New date coming very soon. Working day and night on this. See below: pic.twitter.com/Egk2ndPpFU

— Four Chord Music Festival (@4chordmusicfest) May 4, 2020
Junto con los artistas principales, todos los actos programados para presentarse en el Four Chord Music Festival de este año regresarán para 2021. Además, Mayday Parade se ha agregado a la programación del festival.
La pandemia en curso ha provocado el aplazamiento de la mayoría de los festivales de 2020. Reading y Leeds, Glastonbury, SXSW, Coachella y Download son solo algunos de los festivales que posponen sus eventos hasta 2021.
Four Chord Festival anunció por primera vez el aplazamiento de este año en mayo.
"Hemos estado siguiendo la pandemia de COVID-19 muy, muy de cerca durante el último mes y hemos intentado todo lo humanamente posible para mantener la fecha original", dice el comunicado. "Pero después de consultar con los funcionarios locales y estatales, sentimos que posponer el festival es lo responsable. No queremos desempeñar ningún papel en la propagación del virus ".
Ahora, el festival ha confirmado que su alineación completa está regresando para el evento 2021 ahora pospuesto. Four Chord Music Festival tendrá lugar el 17 de julio de 2021 en Wild Things Park. blink-182 y Used siguen encabezando el evento. State Champs, Four Year Strong, Mayday Parade y Ataris también se presentarán en el festival del próximo año.
⚡️ANNOUNCEMENT⚡️ The Four Chord Music Festival has moved to July 17, 2021 at Wild Things Park. All tickets already purchased will be honored. GA + newly added VIP tickets avail now: https://t.co/BciekJnMBH #fourchordmusicfest pic.twitter.com/Bma0TGOKcp

— Four Chord Music Festival (@4chordmusicfest) August 3, 2020