BLINK-182 Y THE CHAINSMOKERS A LANZAR CANCIÓN EN COLABORACIÓN
Por Irving Vidro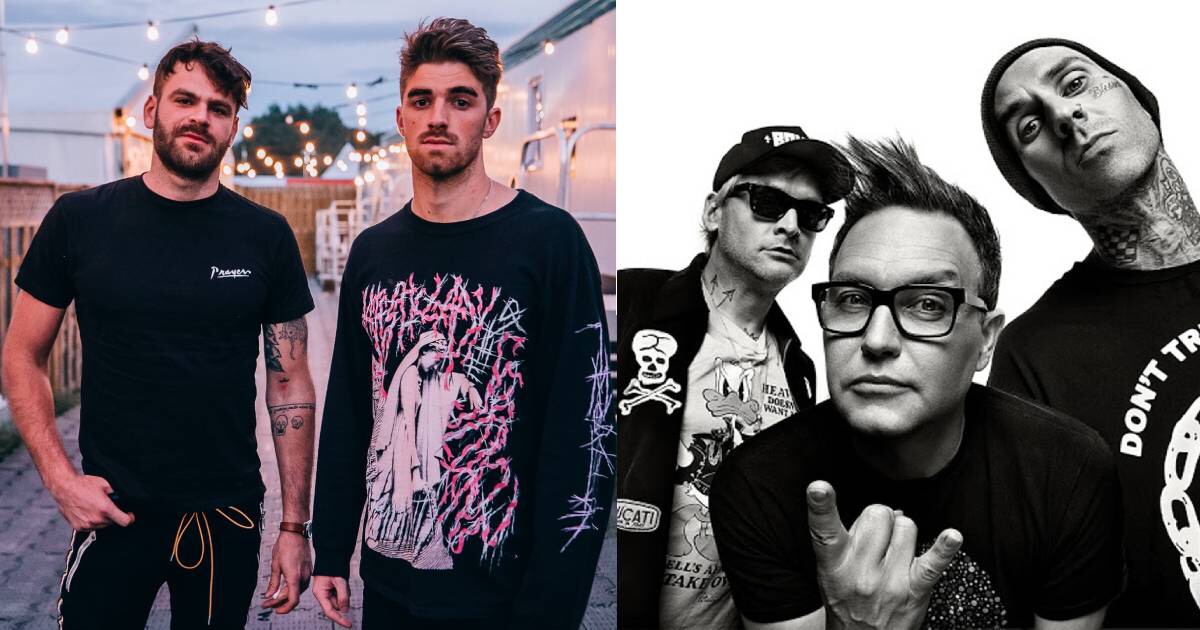 Este viernes (6 dic) la colaboración entre blink-182 y The Chainsmokers está lista para ser lanzada
En enero, ambas bandas compartieron que habían escrito una canción juntos, con The Chainsmokers compartiendo la noticia en Twitter, "Acabo de hacer una sesión con blink-182 y escribí una canción increíble. Podemos morir felices ahora", lo cual fue confirmado por el "Me gusta" de la cuenta de blink, y el líder Mark Hoppus.
Luego, la semana pasada, blink se unió a The Chainsmokers en el escenario de Los Ángeles para interpretar el próximo sencillo 'P.S. I Hope You're Happy'
P.S. I Hope You're Happy @TheChainsmokers pic.twitter.com/dSoOskOdt8

— blink-182 (@blink182) November 27, 2019
Ahora The Chainsmokers ha anunciado que 'P.S. I Hope You're Happy 'se lanzará el próximo viernes 06 de diciembre.
P.S. I Hope You're Happy @blink182 12/6 pic.twitter.com/rwXWO0mO26

— THE CHAINSMOKERS (@TheChainsmokers) December 1, 2019