BLACK STONE CHERRY PRESENTA 'AGAIN',PRIMER SENCILLO DE SU NUEVO ÁLBUM 'THE HUMAN CONDITION'
Por Irving Vidro
Black Stone Cherry ha anunciado que su nuevo álbum de estudio se lanzará a finales de este año.
La continuación de The Family Tree de 2018 se titula The Human Condition y se lanzará el 30 de octubre a través de Mascot Label Group, y para marcar la noticia, Black Stone Cherry ha compartido un video para el single Again.
La banda autoprodujo el disco y lo rastreó en los estudios Monocle del bajista Jon Lawhon, con las sesiones terminando solo unos días antes de que se impusieran las medidas de cierre.
El baterista y pianista John Fred Young explica: "Hubo una verdadera urgencia y miedo a lo desconocido durante esas sesiones; fue un momento aterrador. Cada canción de este álbum cuenta una historia de las experiencias que vivimos: nuestra felicidad, nuestras luchas y cómo tenemos que adaptarnos ".
The Human Condition se lanzará en CD, LP, CD de lujo y en plataformas digitales y de transmisión, con un prensado de vinilo púrpura ahora disponible para pre-pedido.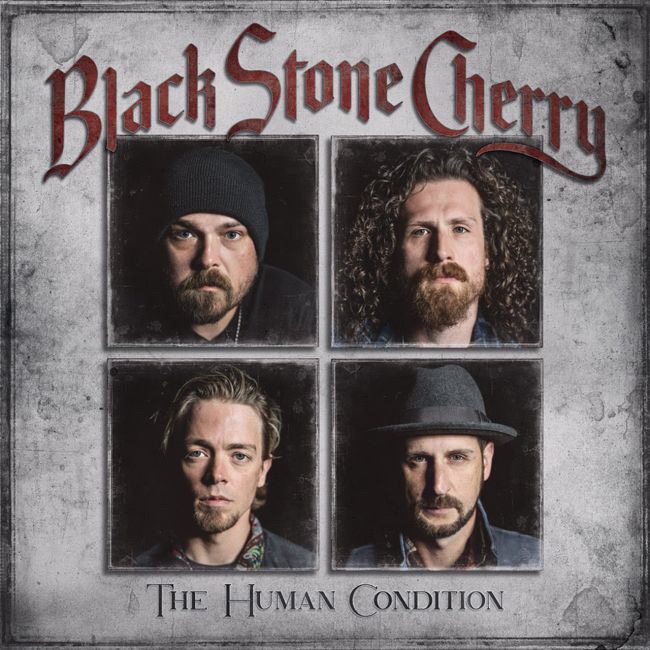 Black Stone Cherry: The Human Condition

Ringin' In My Head
Again
Push Down & Turn
When Angels Learn To Fly
Live This Way
In Love With The Pain
The Chain
Ride
If My Heart Had Wings
Don't Bring Me Down
11. Some Stories
Devil In Your Eyes
Keep On Keepin' On