BERNIE TAUPIN EN ESPERA DE OTRO ÁLBUM DE ELTON JOHN
Por Irving Vidro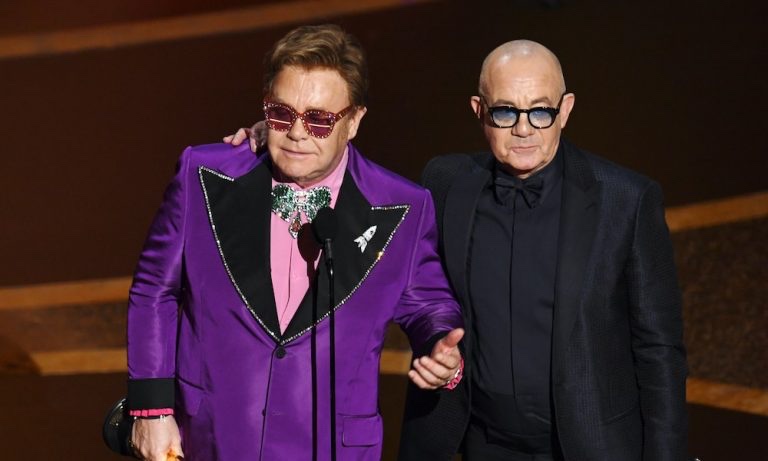 Bernie Taupin le ha dicho a Rolling Stone que ha compuesto la letra de cerca de 20 canciones nuevas para su compañero de composición de 53 años, Elton John. Taupin dice que le encantaría "volver al juego" con un nuevo álbum de Elton.
La superestrella no ha lanzado un nuevo disco de estudio desde Wonderful Crazy Night en 2016. Tal brecha para un artista de su prolífica producción es extremadamente rara: hubo un intervalo de siete años entre The Captain & The Kid de 2006 y The Diving Board en 2013. , pero durante ese tiempo, Elton lanzó The Union, su colaboración con Leon Russell, así como la banda sonora de Gnomeo & Juliet. Sin embargo, ha seguido colaborando con otros artistas, incluidos "Sine From Above" de Lady Gaga y la canción de Gorillaz "The Pink Phantom".
Probablemente le envié cerca de 16 o 18 cosas cuando estaba en Australia ", dice Taupin en la entrevista. "El plan original era que iba a escribir cuando estuviera en Australia porque tenía mucho tiempo libre allí porque se quedaría allí durante la gira por Australia y Nueva Zelanda".
Aunque eso no funcionó, Taupin dijo: "Pero todavía tiene el trabajo que yo hice. Estoy muy, muy orgulloso de ello. Creo que es muy, muy especial. Cuando decida poner dígitos en el piano, creo que podríamos pensar en algo muy especial. Siendo que potencialmente no saldrá a la carretera hasta finales del próximo año, eso le da mucho tiempo.
"Me encantaría verlo comenzar a trabajar", agregó el letrista. "Lo animo continuamente a que lo haga. Cómo lo haríamos, no estoy seguro. Tengo algunas ideas en mi cabeza que podrían interesarle. Pero realmente, realmente me encantaría volver a la pista y al juego ".