BEN HOWARD COMPARTE NUEVO TEMA 'CROWHURST'S MEME'
Por Irving Vidro
Ben Howard ha compartido su nueva canción "Crowhurst's Meme".
La nueva oferta es la última vista previa del nuevo álbum de Howard, "Collections From The Whiteout", que se lanzará el 26 de marzo a través de Island Records, tras la llegada del primer sencillo del LP "What A Day" el mes pasado.
Hablando sobre 'Crowhurst's Meme', Howard dijo: "Esta canción se inspiró en primer lugar en una parte de guitarra sintetizada que tenía una especie de mareo, que en mi cabeza tenía un vínculo tenue con la historia de Donald Crowhurst: el famoso cuento del marinero británico aficionado que murió mientras navegaba alrededor del mundo.
"Estas dos cosas parecían casarse y se convirtió en una especie de exploración del lado universal indocumentado de la historia".
"Collections From The Whiteout" ha sido coproducido por Aaron Dessner de The National, quien coprodujo los álbumes sorpresa de Taylor Swift "Folklore" y "Evermore" el año pasado.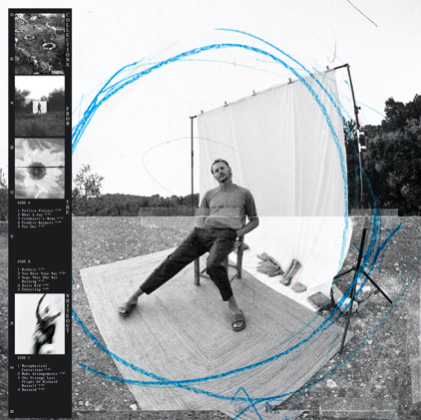 Tracklist
Follies Fixture
What A Day
Crowhurst's Meme
Finders Keepers
Far Out
Rookery
You Have Your Way
Sage That She Was Burning
Sorry Kid
Unfurling
Metaphysical Cantations
Make Arrangements
The Strange Last Flight Of Richard Russell
Buzzard