ANUNCIAN U2 – EXPERIENCE : LIVE IN BERLIN
Por Irving Vidro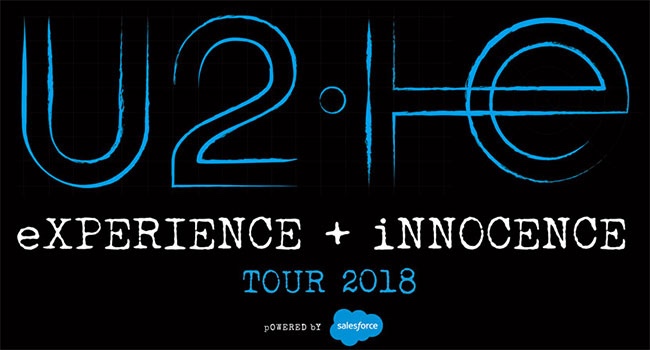 Según U2Songs, algunas cadenas de televisión de todo el mundo emitirán U2 – Experience: Live in Berlín;a partir del 30 de noviembre en Japón. Un corte de 75 minutos de la parada final en el masivo eXPERIENCE + iNNOCENCE Tour de la banda se emitirá en Alemania, Rumania, Australia, Bulgeria, Canadá, República Checa, Hungría, Polonia, Serbia, Eslovenia y Suiza, con la mayoría de las transmisiones en enero. 1, 2020. Otros países están programados para ser anunciados con un corte completo de la película para el lanzamiento del video a través de Interscope y Eagle Vision a continuación, aunque no se ha confirmado nada hasta el momento de la publicación. La transmisión televisiva de 75 minutos editada incluirá canciones como "Elevation", "Vértigo", "Even Better Than The Real Thing ", "You're The Best Thing About Me", "Summer of Love", "Pride (In the Name of Love) "," New Year's Day "," City of Blinding Lights "y" One ", entre otros.
Este lanzamiento seguirá a U2 – iNNOCENCE + eXPERIENCE Tour: Live in Paris Blu-ray / DVD de 2016. La banda originalmente planeó lanzar una película de concierto de The Joshua Tree Tour 2017 en junio de 2019, pero ha planeado retrasarlo hasta 2020, probablemente debido a la continuación de la caminata de dos años que finalizará el 15 de diciembre con su primer show en la India.