ANTHONY PHILLIPS A LANZAR EDICIÓN REMASTERIZADA DEL ÁLBUM 'THE LIVING ROOM CONCERT'
Por Irving Vidro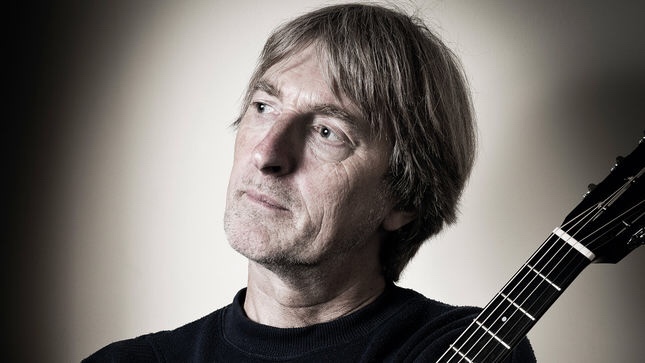 Esoteric Recordings se complace en anunciar el lanzamiento de una edición recientemente remasterizada y ampliada de THE LIVING ROOM CONCERT por el guitarrista original de Genesis ANTHONY PHILLIPS.
Inicialmente lanzado en mayo de 1995, el álbum presentaba lo más destacado de una actuación en vivo en solitario de Anthony, que fue grabada el 21 de marzo de 1993, como parte de la serie de conciertos Living Room para el programa de radio de Estados Unidos Echoes, un programa diario de música instrumental contemporánea. El programa fue transmitido en 120 estaciones de radio públicas en Estados Unidos el 25 de junio de 1993.
Para la actuación, Anthony seleccionó varias piezas de guitarra acústica y piano, basándose principalmente en pistas lanzadas inicialmente en los álbumes The Geese y The Ghost, Private Parts and Pieces y A Catch at The Tables, junto con dos piezas de New England, el octavo volumen en la serie Private Parts & Pieces y una versión solista de 12 cuerdas del primer movimiento de un Quinteto de guitarra que había compuesto en 1976, que posteriormente se había calificado con partes para cuerdas e instrumentos de viento; "Conversation Piece".
No disponible en CD durante muchos años, THE LIVING ROOM CONCERT ha sido remasterizado y ampliado para incluir tres pistas inéditas grabadas para la emisión original, "Jaunty Roads", "Let Us Now Make Love" y "Lucy: An Illusion".
Esta edición de Esoteric Recordings restaura la obra de arte original e incluye nuevas notas del archivero de Anthony Phillips Jon Dann.
TRACKLISTING
1. REAPER
2. WHICH WAY THE WIND BLOWS
3. HENRY: PORTRAITS FROM TUDOR TIMES
4. CONVERSATION PIECE
5. FLAMINGO
6. FIELD OF ETERNITY
7. SISTINE
8. LIGHTS ON THE HILL
9. LAST GOODBYES
10. COLLECTIONS
11. SLEEPFALL
BONUS TRACKS
12. JAUNTY ROADS
13. LET US NOW MAKE LOVE
14. LUCY: AN ILLUSION