'ALWAYS THE SAME',TEMA INÉDITO DE WHITESNAKE,INCLUIDO EN 'THE ROCK ALBUM'
Por Irving Vidro
Whitesnake reunirá algunas de sus canciones más duras de su carrera multiplatino en "The Rock Album", una nueva colección que presenta versiones revisitadas, remezcladas y remasterizadas de las mejores canciones de rock del grupo. El álbum es el primer lanzamiento de la trilogía "Red, White And Blues" de la banda, una serie de colecciones nuevas y frescas organizadas por temas musicales que incluirán: "Love Songs" (rojo), "The Rock Album" (blanco) y "El álbum de blues" (azul).
"The Rock Album" estará disponible el 19 de junio en CD, y como un conjunto de LP doble prensado en vinilo blanco de 180 gramos y está disponible para pre-pedido ahora. La música también estará disponible a través de servicios digitales y de transmisión. La colección presenta el debut de "Always The Same", una canción inédita que se grabó durante las sesiones de 2019 para "Flesh & Blood". La banda también lanzó la canción en su canal de YouTube.
En las notas del álbum, el fundador y cantante principal de Whitesnake, David Coverdale, escribe: "Todas las canciones han sido revisadas, remezcladas y remasterizadas. Algunas han sido adornadas musicalmente donde mi coproductor Michael McIntyre, mi nuevo mezclador Christopher Collier y yo sentimos que era apropiado. o necesario para sacar lo mejor de estas canciones ".
"The Rock Album" abarca más de tres décadas con canciones lanzadas originalmente entre 1984 y 2011 en seis álbumes de estudio Whitesnake. Una canción, "She Give Me", está tomada del álbum en solitario de Coverdale del 2000 "Into The Light".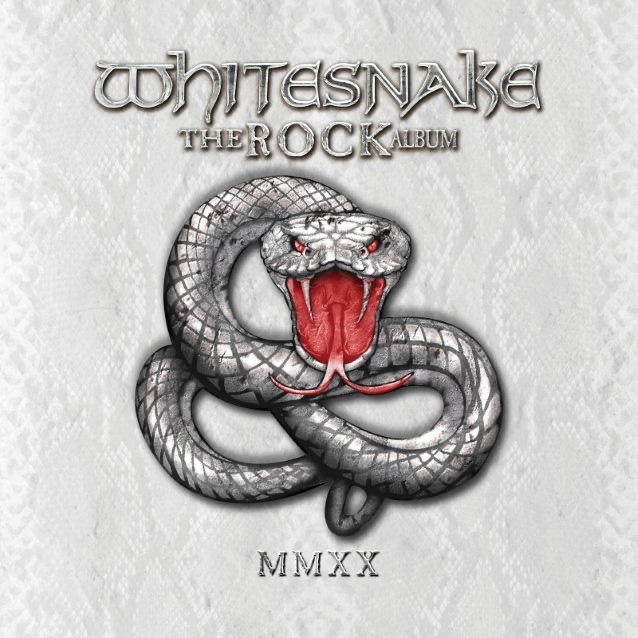 "The Rock Album" CD track listing:
Still Of The Night
Best Years
Tell Me How
Love Ain't No Stranger
All Or Nothing
Give Me All Your Love
Can You Hear the Wind Blow
Restless Heart
Anything You Want
Here I Go Again
Judgement Day
She Give Me
Crying
Can't Stop Now
Always The Same *
Forevermore
LP track listing:
Lado A:
Still Of The Night
Best Years
Tell Me How
Love Ain't No Stranger
Lado B:
All Or Nothing
Give Me All Your Love
Can You Hear the Wind Blow
Restless Heart
Lado C:
Anything You Want
Here I Go Again
Judgement Day
She Give Me
Lado D
Crying
Can't Stop Now
Always The Same *
Forevermore
*previamente inédito