ALTER BRIDGE LANZA SENCILLO 'NATIVE SON' DEL NUEVO EP 'WALK THE SKY 2.0'
Por Irving Vidro
Alter Bridge han anunciado su nuevo EP, "Walk The Sky 2.0", que se lanzará el 6 de noviembre de 2020 a través de Napalm Records.
Desde que la banda anunció la cancelación de todo su calendario de giras de 2020, ALTER BRIDGE se ha tomado el tiempo para hacer lo que más se les conoce: crear. Nunca fue una banda que se tomara mucho tiempo libre, la banda revisó las grabaciones en vivo de sus shows en enero / febrero de 2020 para elegir algunas de sus canciones favoritas en vivo de su último álbum, Walk The Sky. Esto llevó a los miembros de la banda Myles Kennedy, Mark Tremonti, Brian Marshall y Scott Phillips a comenzar a compartir ideas para una nueva canción de estudio. Esas ideas colectivas producirían una canción nueva y original titulada "Last Rites", una pista escrita, grabada y completada por completo durante el bloqueo de Covid-19.
La versión final de "Last Rites", junto con las versiones en vivo de "Wouldn't You Rather", "Pay No Mind", "Native Son", "Godspeed", "In the Deep" y "Dying Light". formarán un nuevo EP de 7 canciones, Walk The Sky 2.0, que se lanzará el 6 de noviembre de 2020 a través de Napalm Records.
Para coincidir con el anuncio , Alter Bridge ha lanzado su nuevo sencillo / video "Native Son" del EP.
El video, un corto animado creado completamente usando técnicas de animación de parada e incorporando origami para crear un efecto visual único, comienza siguiendo una figura oscura ambientada en una pradera. El espectador encuentra al personaje luchando por sobrevivir mientras ese telón de fondo luego se transforma y da paso a la industrialización y una ciudad que supera el paisaje original. Las imágenes se hacen eco del sentimiento lírico: "Soy un hijo nativo en una tierra extranjera. Simplemente estoy viviendo en un mundo que no puedo entender ". El video de "Native Son" fue creado por Stefano Bertelli.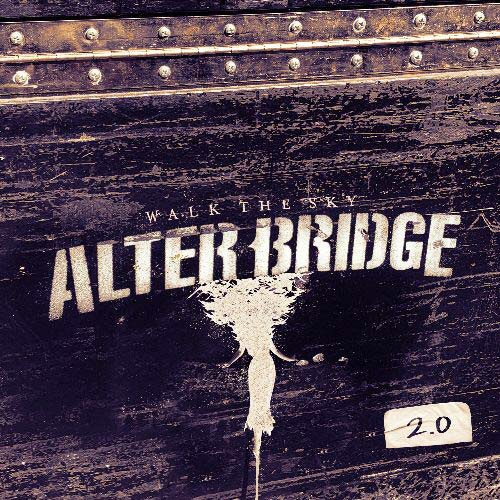 Last Rites
Wouldn't You Rather (Live)
Pay No Mind (Live)
Native Son (Live)
Godspeed (Live)
In The Deep (Live)
Dying Light (Live)