ALICE IN CHAINS A LANZAR BOURBON
Por Irving Vidro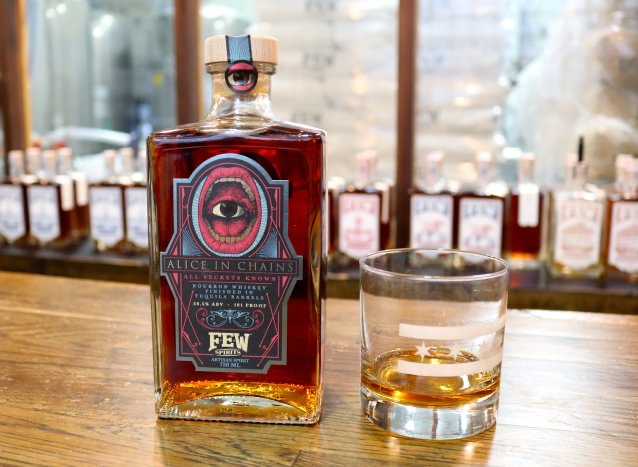 Alice In Chains en union a Few Spirits y Warner Music Artist Service anuncian el lanzamiento limitado del bourbon All Secrets Known.El mismo estará a cargo de Paul Hletko,maestro destilador de Few Spirits,y la botella contarán con una etiqueta personalizada diaeñada por el artista Justin Helton.
All Secrets Known (SRP: $ 75/750 ml), un guiño al nombre de la canción de apertura del lanzamiento certificado por el oro de 2009 de ALICE IN CHAINS "Black Gives Way To Blue", es poco bourbon terminado durante seis meses en barriles de tequila y embotellado en la mayoría de las pruebas de rock and roll, 101 (50.5% ABV). Las notas altas de bourbon audaces, dulces y picantes que se han convertido en el sello distintivo de Few y han llevado a múltiples premios de categoría, se acentúan con matices de agave herboso.
All Secrets Known,de lanzamiento limitado estarán disponibles en California, Colorado, Illinois, Nueva York y Washington y se pueden comprar en línea a través de ReserveBar.com.