ALICE COOPER LANZA NUEVA LÍNEA DE SALSAS
Por Irving Vidro
Alice Cooper se está preparando para ofrecerte un tipo diferente de lanzamiento este otoño … algo un poco picante. The Godfather of Shock Rock anunció hoy su nueva línea de Hot Sauce, disponible en tres sabores impactantes basados ​​en sus exitosas canciones "Welcome To My Nightmare", "No More Mr. Nice Guy" y "Poison". Las tres salsas picantes se pueden encontrar en tiendas selectas y en línea a nivel mundial en UnitedSauces.com.
"En general, no creo que la comida deba ser dolorosa. ¡Pero en el caso de mis salsas picantes es DOLOR, PLACER, DOLOR, PLACER! ¡Solo repite hasta que estés satisfecho! " – Alice Cooper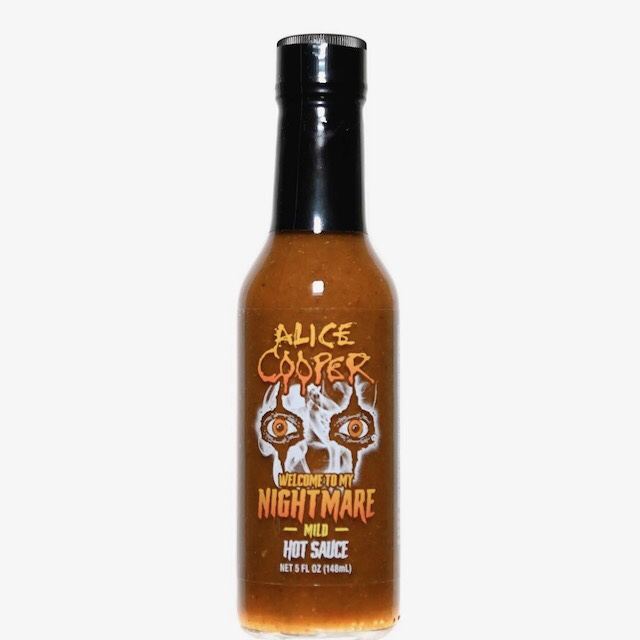 'Welcome To My Nightmare' (suave): el gran sabor del picante medio de los chiles serranos con un sabor temprano a lima. Pero no dejes que te asuste, este fuerte sabor a ajo y un toque de comino te harán sentir como en casa con esta salsa del sudoeste.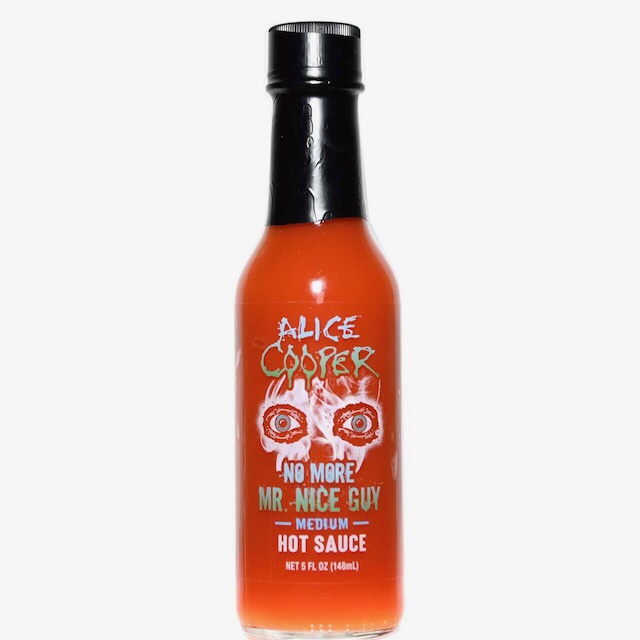 'No More Mr. Nice Guy' (Medio) – Solía ser una cosa tan dulce, dulce … hasta que conseguí esta salsa. ¡Los chiles habaneros rojos añejos crean un equilibrio de picante y sabor tan bueno que es obsceno! No se equivoque, con unas gotas de esto le devolverá el golpe al buen Reverendo.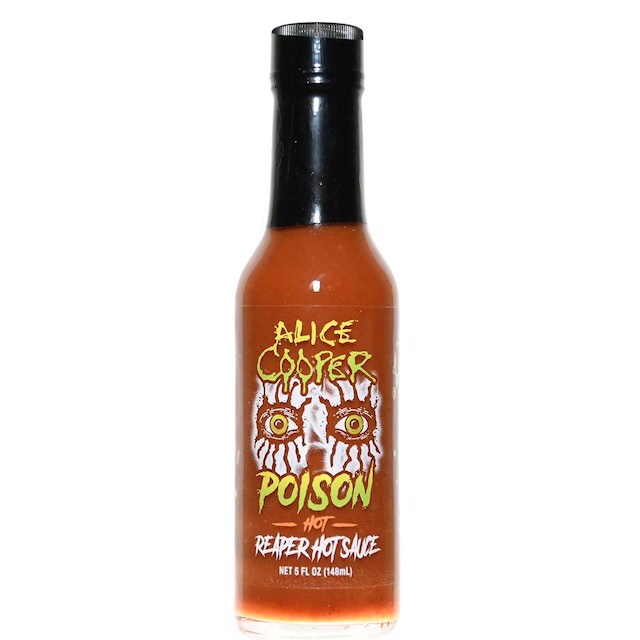 'Poison' (Reaper Hot) – Tu boca, tan caliente. El intenso calor de esta salsa te pondrá en la camisa de fuerza de Alice. Tus sentidos te dirán que te mojes cuando sientas los chiles Reaper correr por tus venas con… ¡Poison!