ABRIGO DE KURT COBAIN VENDIDO EN SUBASTA POR $334,000
Por Irving Vidro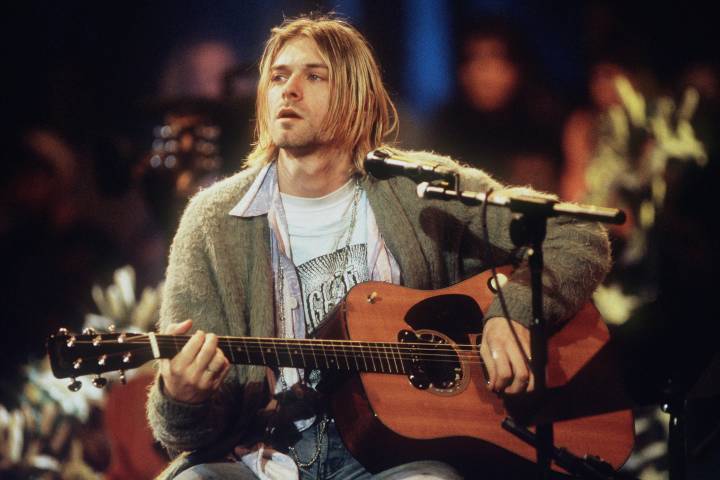 El famoso abrigo verde de Kurt Cobain del concierto MTV Unplugged de Nirvana se vendió por $ 334,000 en una subasta el sábado, estableciendo un nuevo récord para el suéter más caro que se haya vendido en una subasta y más del doble de su precio de venta de la oferta final de hace solo cuatro años.
Sorprendentemente, el precio de venta de $ 334,000 del suéter Unplugged no fue la oferta más alta en un artículo relacionado con Cobain en la subasta de Julien's Icons & Idols: Rock 'N' Roll: su guitarra Fender Mustang personalizada, utilizada por el líder de Nirvana en In Utero Tour, fue vendida por $ 340,000. La guitarra, que anteriormente se encontraba en el Salón de la Fama del Rock and Roll, vino con una carta escrita a mano por Courtney Love, quien declaró que el instrumento era uno de los favoritos de Cobain.
Otras ventas notables en Julien's Auctions este fin de semana incluyeron el Mercedes-Benz 450 de oro de 1974 de Elvis Presley ($ 125,000), una copia autografiada por Jimi Hendrix de Are You Experienced? ($ 45,000), un autorretrato de David Bowie de la era de los Héroes ($ 51,000) y la letra manuscrita de Bernie Taupin para "Goodbye Yellow Brick Road" de Elton John en un cuadro personalizado de Wizard of Oz ($ 75,000, muy por encima de su estimado previo a la subasta de $ 6,000).