ABBA A LANZAR POR PRIMERA VEZ SUS ÁLBUMES EN VINILO DE COLORES
Por Irving Vidro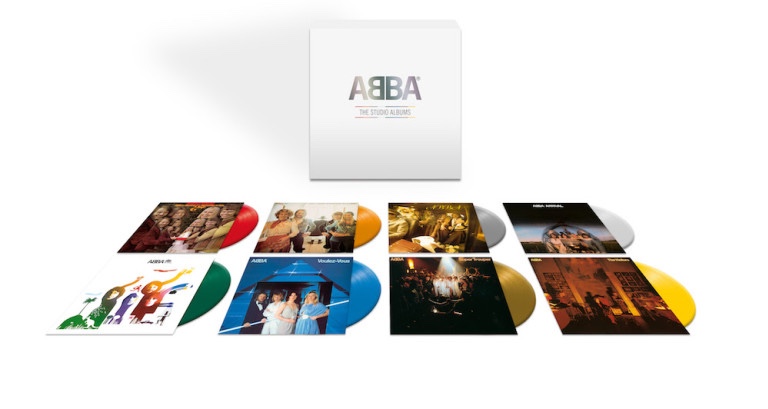 Este verano, ABBA reeditará su catálogo clásico completo en vinilo de colores por primera vez. Todos sus álbumes, que son ocho en total, se recogerán cuidadosamente en una caja con réplicas de sus obras de arte originales.
Oficialmente titulado ABBA: The Studio Albums incluye el álbum debut de 1973 del grupo sueco, Ring Ring (vinilo rojo), junto con Waterloo de 1974 (vinilo naranja). El atemporal LP homónimo de ABBA de 1975, que cuenta con mega singles "SOS" y "Mamma Mia", aparecerá en un tono plateado.
La llegada de 1976, anclada por la favorita de los fanáticos "Dancing Queen", se presionará en vinilo blanco, mientras que ABBA – The Album de 1977, Voulez-Vous de 1979 y Super Trouper de 1980 se presentarán en verde, azul y oro, respectivamente. El álbum final de ABBA juntos, The Visitors, de 1981, vendrá en una variante amarilla.
El conjunto completo de cajas se lanzará oficialmente el 3 de julio y los pedidos anticipados ya han comenzado. La campaña de reedición se produce cuando se espera que los íconos pop lancen su primera música nueva en más de tres décadas.
"Vienen", dijo anteriormente Benny Andersson de ABBA sobre las próximas grabaciones de la banda, que se cree que son al menos cinco canciones nuevas en total. "Vienen este año. Supongo que después del verano ".