A REEDITAR VERSIÓN REVISADA DE BOX SET 'SONGS OF FREEDOM:THE ISLAND YEARS' DE BOB MARLEY
Por Irving Vidro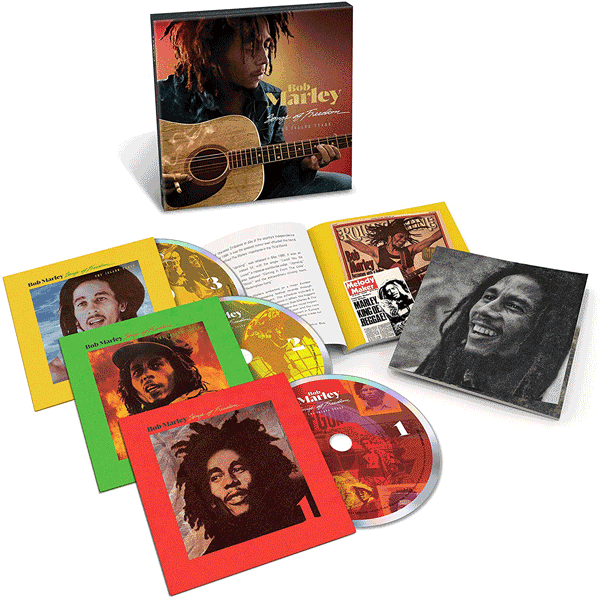 Una versión revisada de la caja de Bob Marley de 1992, Songs of Freedom: The Island Years, se reeditará a finales de este mes.
Esta caja todavía presenta una mezcla de pistas clásicas, remixes, lados B, singles jamaicanos y alternativas, pero para 'revisado', significa'reducido', ya que lo que originalmente era un conjunto de vinilo 8LP y un paquete de 4CD ahora es una caja de vinilo 6LP y un juego de 3CD. 78 pistas de los originales se reducen a solo 47 para esta nueva edición (las cajas de CD y vinilo comparten la misma lista de pistas).
Dicho esto, la caja de vinilo anteriormente solo estaba disponible en Jamaica, por lo que este es el primer lanzamiento mundial completo en ese formato. Los álbumes vienen con "etiquetas personalizadas" y la caja incluye un folleto de 20 páginas.
La edición en CD ya no es la "caja larga" de estilo antiguo e incluye un folleto de 96 páginas.
Songs of Freedom: The Island Years se reedita el 29 de enero de 2021, a través de UMC / Island.