A REALIZAR DOCUMENTAL QUE ABARCA TODA LA CARRERA DE RONNIE JAMES DIO
Por Irving Vidro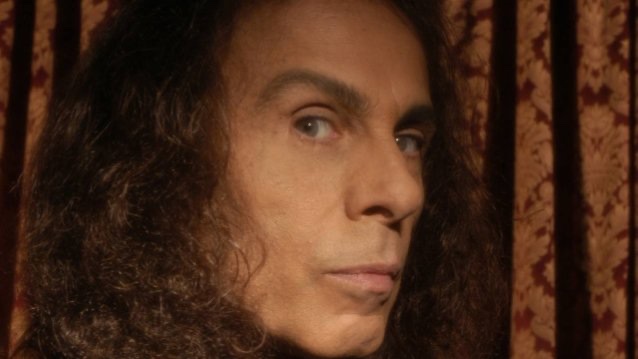 Wendy Dio ha autorizado el primer documental de Ronnie James Dio que abarca toda su carrera para centrarse en la vida del ex líder de Black Sabbath y Rainbow.
La película aún sin título se basará en la autobiografía sin terminar de Dio e incluirá imágenes y fotos raras de sus archivos personales. Don Argott y Demian Fenton (Framing John DeLorean, Last Days Here and Believer) dirigirán.
"Estoy muy emocionada de trabajar con BMG en el tan esperado documental de Ronnie", dijo a Variety Wendy Dio, su ex esposa y manejadora. "Ronnie amaba a sus fanáticos, y espero que disfruten este viaje por la vida de Ronnie".
Dio también dirigió su propio grupo homónimo, y lideró tanto a Elf como a la banda Heaven and Hell en una carrera que duró más de cuatro décadas. Sufrió un cáncer de estómago y murió a los 67 años en 2010. El Fondo Ronnie James Dio Stand Up and Shout Cancer Fund fue fundado en su honor, y desde entonces ha recaudado más de $ 2.5 millones para investigación.
BMG lanzará una colección recientemente remasterizada de los álbumes de estudio de Dio entre 1996 y 2004 a finales de esta semana, con raros bonos inéditos y grabaciones en vivo.Los proyectos cinematográficos recientes de BMG relacionados con la música incluyen a David Crosby: Remember My Name, nominado al Grammy, el documental de Joan Jett Bad Reputation y Echo in the Canyon, uno de los documentales más taquilleros de 2019.
"Somos increíblemente afortunados de tener la oportunidad de asociarnos con artistas para contar sus historias en la pantalla grande", dijo a Variety la productora ejecutiva de BMG, Kathy Rivkin Daum. "Dio, un héroe del rock más grande que la vida, cuya música significa mucho para millones de fanáticos en todo el mundo, no merece nada menos. La historia detrás de su pasión, ambición y los altibajos del éxito, en el mundo del rock y el metal, es algo que el público nunca ha visto antes y que no olvidará pronto ".