WHITESNAKE ANUNCIA NUEVA COMPILACIÓN 'LOVE SONGS'
Por Irving Vidro
Whitesnake explorará los asuntos del corazón en la próxima compilación de Love Songs, que se publicará el 6 de noviembre a través de Rhino.
El segundo lanzamiento de su "Trilogía Red, White and Blues", Love Songs presenta versiones remezcladas y remasterizadas de 15 canciones emitidas entre 1987 y 2011 en los discos de estudio de Whitesnake y el tercer proyecto en solitario del cantante David Coverdale, Into the Light. Love Songs estará disponible digitalmente, en un solo CD y en doble LP, vinilo rojo de 180 gramos.
"Como la mayoría de ustedes saben, casi todas las canciones que escribo son canciones de amor de alguna manera", dijo Coverdale en un comunicado. "Estas son algunas de mis favoritas. No todas son baladas. Algunas son rockeros absolutos con temas románticos poderosos y, por supuesto, ¡incluyen respiración pesada en todas ellas!"
Añadió que "algunas [de las pistas] han sido embellecidas musicalmente donde mi coproductor Michael McIntyre, mi nuevo mezclador Christopher Collier y yo sentimos que era apropiado o necesario sacar lo mejor de estas canciones".
Love Songs incluye éxitos ("The Deeper the Love", "Now You're Gone") y temas profundos ("Don't You Cry", "Midnight Blue"), junto con tres tomas descartadas inéditas de Into the Light sesiones: "With All Of My Heart", "Yours For The Asking" y "Let's Talk It Over".
Whitesnake anunció Love Songs con un nuevo remix de su éxito de 1987 "Is This Love". La serie de compilaciones de la banda comenzó recientemente con The Rock Album (blanco) y concluirá en 2021 con The Blues Album (azul).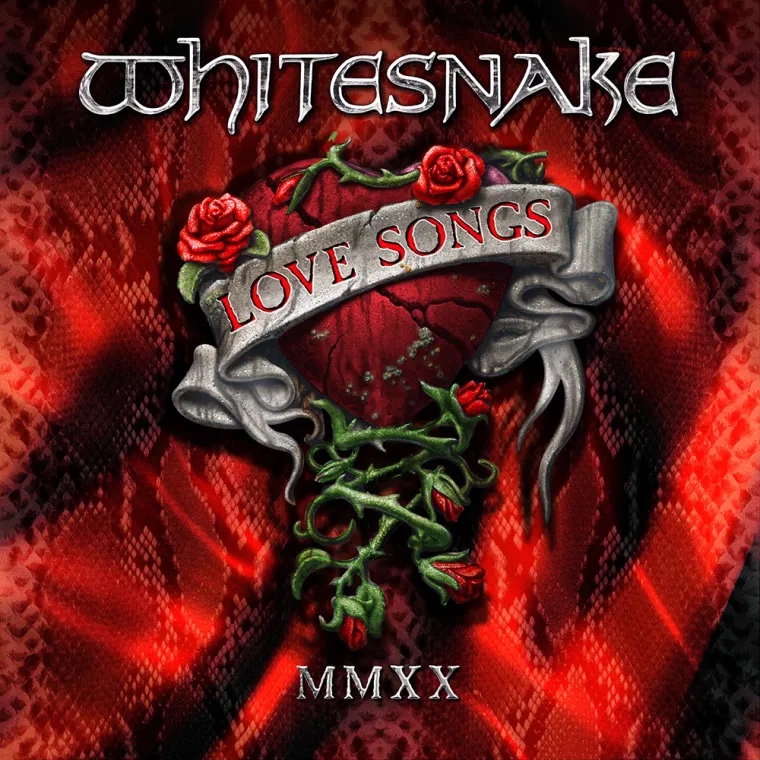 Whitesnake, 'Love Songs' Tracklisting
"Love Will Set You Free"
"The Deeper the Love"
"All I Want, All I Need"
"Too Many Tears"
"Can't Go On"
"Is This Love"
"With All of My Heart"
"Summer Rain"
"Your Precious Love"
"Now You're Gone"
"Don't You Cry"
"Midnight Blue"
"Easier Said Than Done"
"Yours For the Asking"
"Let's Talk It Over"