TAYLOR HAWKINS Y MATT CAMERON SE UNEN EN NIGHTTIME BOOGIE ASSOCIATION
Por Irving Vidro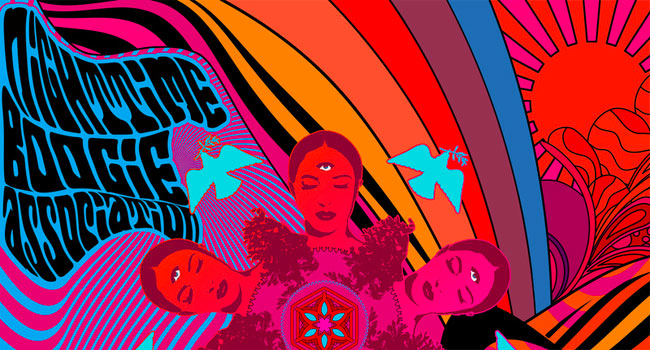 Debido a la pandemia del coronavirus, los planes de la gira se detuvieron este año, dejando mucho tiempo para crear nuevos proyectos y nueva música. El baterista de Soundgarden y Pearl Jam, Matt Cameron, y el baterista de Foo Fighters, Taylor Hawkins, hicieron precisamente eso. Los dos compositores / bateristas crearon Nighttime Boogie Association y escribieron, grabaron y produjeron dos canciones: "Long In The Tooth" y "The Path We're On".
Las canciones ahora están disponibles como single de lujo a través de su propio sello, Keep It Trippy Records. "Long In The Tooth" fue escrita por Taylor Hawkins (letra) y Matt Cameron (música) y cuenta con Cameron en la guitarra, bajo y caja de ritmos y Hawkins en la voz principal, rellenos de batería, percusión y teclados.
Matt Cameron escribió la música y la letra de "The Path We're On" y también toca la batería, la guitarra y la voz. Taylor Hawkins interpreta la introducción a la batería, así como la voz principal y los teclados. La canción también cuenta con Buzz Osborne en la guitarra y Steven McDonald en el bajo y de The Melvins. Debido a las órdenes de encierro, las limitaciones de viaje y los mandatos de distanciamiento social, las canciones fueron grabadas, diseñadas y mezcladas en varios lugares de los EE. UU.
Diseñadas por Toshi Kasai, John Lousteau, Nathan Yaccino, Matt Cameron y Oliver Roman, el sencillo deluxe de Nighttime Boogie Association fue grabado en Matt's Garage, Studio 606, Made in the Seventies, The Ballard Baitshop y Sound of Siren. Brandon Bell mezcló las canciones en The Cabins Studio en Nashville y Pete Lyman las masterizó en Infrasonic Sound en Los Ángeles.