IRON MAIDEN ANUNCIA ÁLBUM EN VIVO GRABADO EN CIUDAD DE MÉXICO
Por Irving Vidro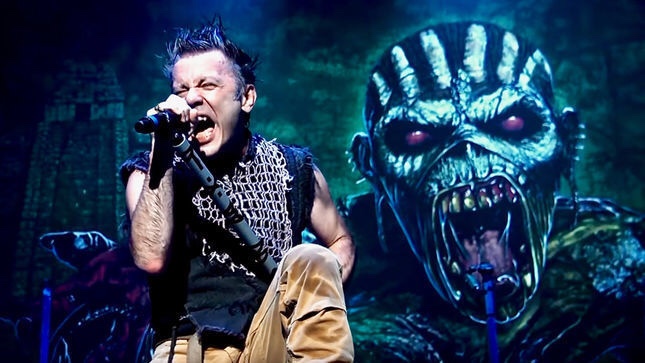 Iron Maiden ha anunciado un nuevo álbum en vivo llamado "Nights Of The Dead, Legacy Of The Beast: Live in Mexico City".
Programada para llegar el 20 de noviembre a través de BMG, la colección se grabó durante tres de los conciertos con entradas agotadas de la banda en la ciudad en septiembre de 2019.Las fechas formaron parte de su gira mundial Legacy Of The Beast, que está programada para concluir en Europa el próximo verano.
El próximo disco doble contiene más de 100 minutos de música en vivo y estará disponible en los siguientes formatos: Digipack 2CD, libro de lujo en estuche rígido 2CD, vinilo triple negro pesado, vinilo de triple color con bandera mexicana de 180g de edición limitada y digital (streaming y descarga).
El fundador y bajista de Iron Maiden, Steve Harris, dijo: "Estábamos realmente ansiosos por llevar el espectáculo a más países y, aunque pudimos reprogramar la mayoría de nuestros propios shows europeos para 2021,pensamos que escuchar las grabaciones de la gira hasta ahora y ver si podríamos crear un recuerdo de álbum en vivo definitivo que todos, en todas partes, puedan disfrutar.
"Estoy muy satisfecho con los resultados, especialmente porque esta lista de canciones incluye canciones que nunca antes habían llegado a un CD en vivo, como 'For The Greater Good Of God', y otras canciones más antiguas como 'Where Eagles Dare', ' Flight Of Icarus ',' The Clansman 'y' Sign Of The Cross 'que no se han incluido en nuestros lanzamientos en vivo durante muchos años ".
Harris agregó que el nuevo álbum "hace justicia a la pasión y alegría de nuestros fanáticos mexicanos que siempre nos dan una bienvenida fantástica cuando tocamos allí".
La lista de canciones de "Nights Of The Dead, Legacy Of The Beast: Live in Mexico City" es la siguiente: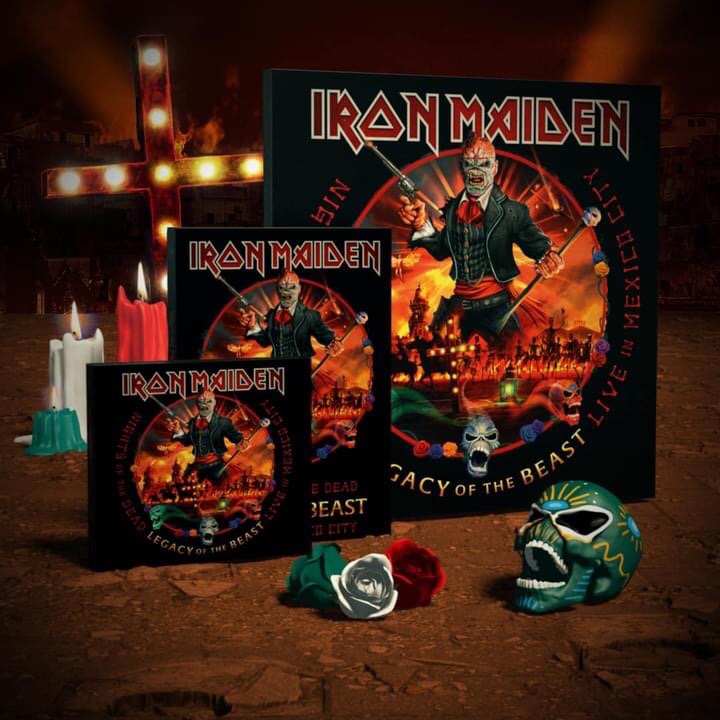 Churchill's Speech
Aces High
Where Eagles Dare
2 Minutes To Midnight
The Clansman
The Trooper
Revelations
For The Greater Good Of God
The Wicker Man
Sign Of The Cross
Flight Of Icarus
Fear Of The Dark
Iron Maiden
The Number Of The Beast
The Evil That Men Do
Hallowed Be Thy Name
Run To The Hills