AT THE DRIVE-IN CELEBRAN 20 AÑOS DEL ÁLBUM 'RELATIONSHIP OF COMMAND'
Por Irving Vidro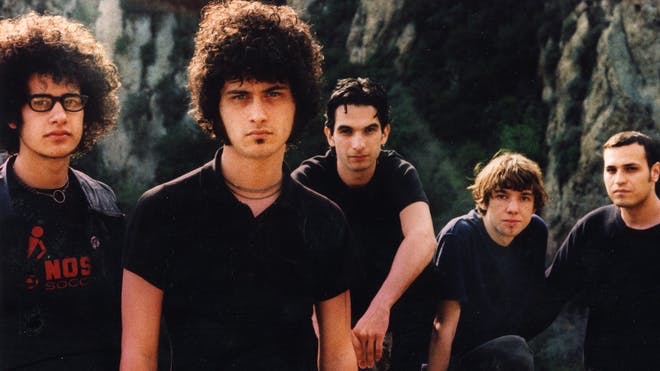 Antiguos miembros de At The Drive-In acudieron a las redes sociales durante el fin de semana para conmemorar el 20 aniversario de su álbum "Relationship Of Command".
Jim Ward, el guitarrista de la banda y uno de sus dos miembros fundadores, publicó un tributo al álbum en su página de Instagram el sábado (12 de septiembre).
https://www.instagram.com/p/CFCrfO4hAyx/?igshid=ylr8xavxya6x
"Feliz 20 viejo amigo", escribió.
"Definitivamente cambiaste mi vida y te amo mucho".
Cedric Bixler-Zavala, el líder de la banda, siguió la publicación de Ward un día después en sus propias redes sociales.
https://www.instagram.com/p/CFGBXXLg6CX/?igshid=12oxvrgufu3zg
"Muchas palabras amables de fans y amigos sobre este chico que cumple 20 años", escribió en Instagram.
"Joder, gracias chicos. Tu entusiasmo fue nuestro combustible incluso cuando no estábamos de acuerdo ".
Una publicación del Instagram oficial de la banda simplemente decía: "Veinte años, gracias".
La banda lanzó "Relationship Of Command", su tercer álbum de estudio, el 12 de septiembre de 2000. El álbum generó tres sencillos: "One Armed Scissor", "Pattern Against User" y "Invalid Litter Dept."
Aunque el álbum fue un éxito internacional, consiguiendo la certificación Gold tanto en el Reino Unido como en Australia, la banda se separó menos de un año después de su lanzamiento.